My 1990 Nissan 300zx, just home from Hilton Head, SC. It's a 2+2 seater, 5 speed, normally aspirated. She scrubbed on the trailer loading and unloading and i almost shit my pants putting her on the trailer. I bought her from a younger fellow in an apartment complex in South Carolina. He wanted $2000 cash, but managed to get her for $1800. Tied her down with three straps and rode a mile, then added another, rode 20 miles and added two more. And she road like that all the way back to Screven 111 miles. I pulled it with my tuner in towing mode, which gives my truck a universal 12 mpg, empty or loaded, but it pulls like a horse.
In these pictures you can only see some of the more cosmetic external damage. the rear bumper is cracked all up, the front bumper is broken in two places, in the picture, at least, but underneath, the bumper is more or less shattered. The windshield is broken from the bottom to the top. The front passenger quarter panel is beat up pretty bad and scrubbing the passenger door, both of which will have to be replaced.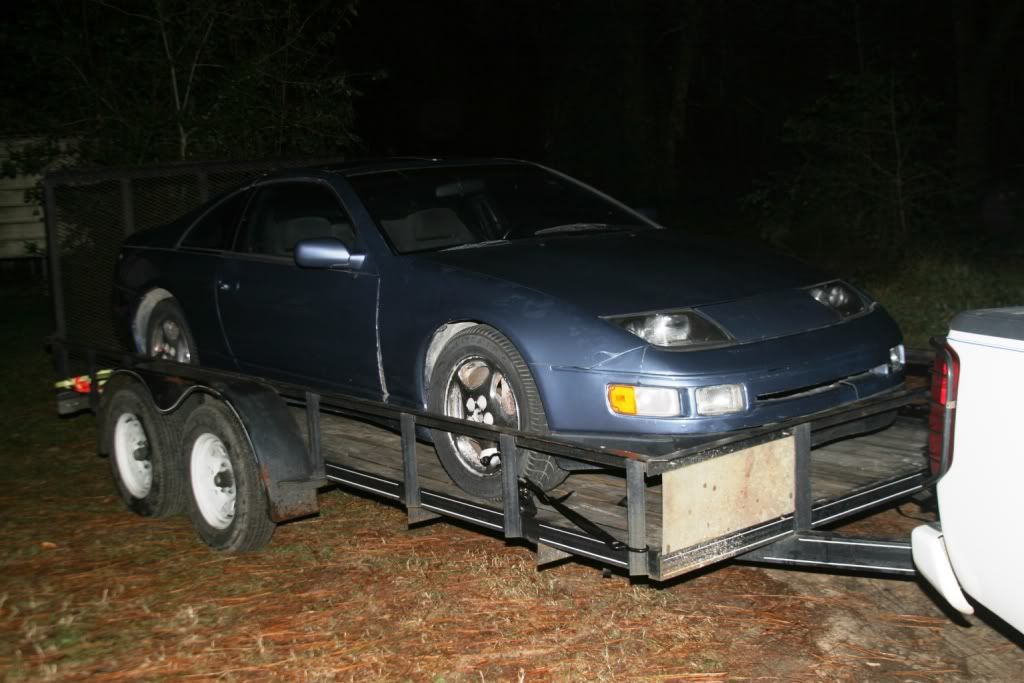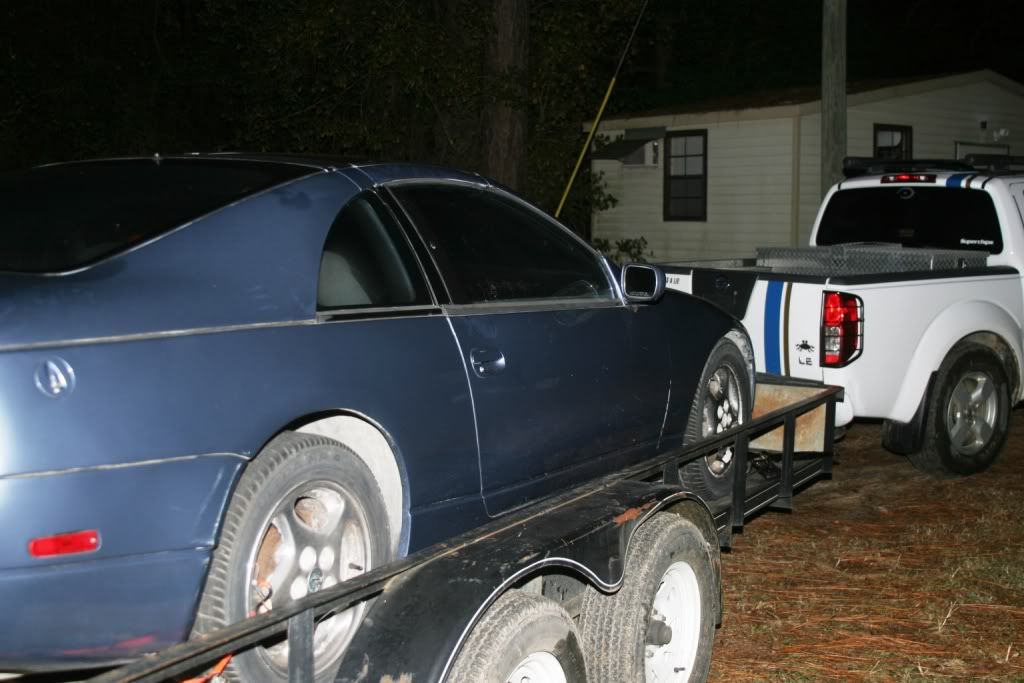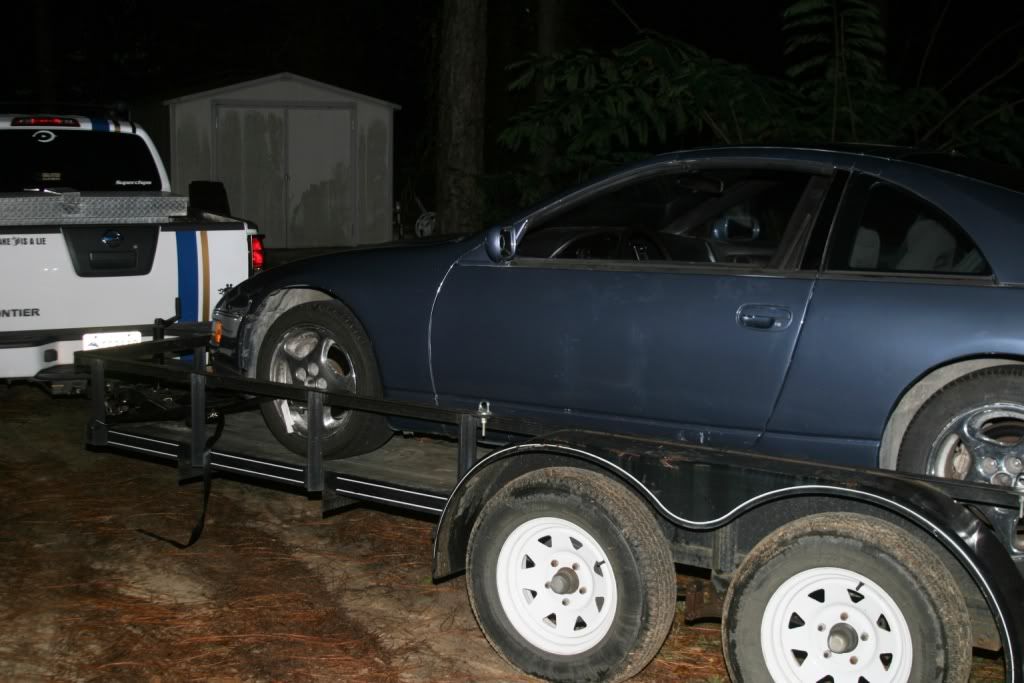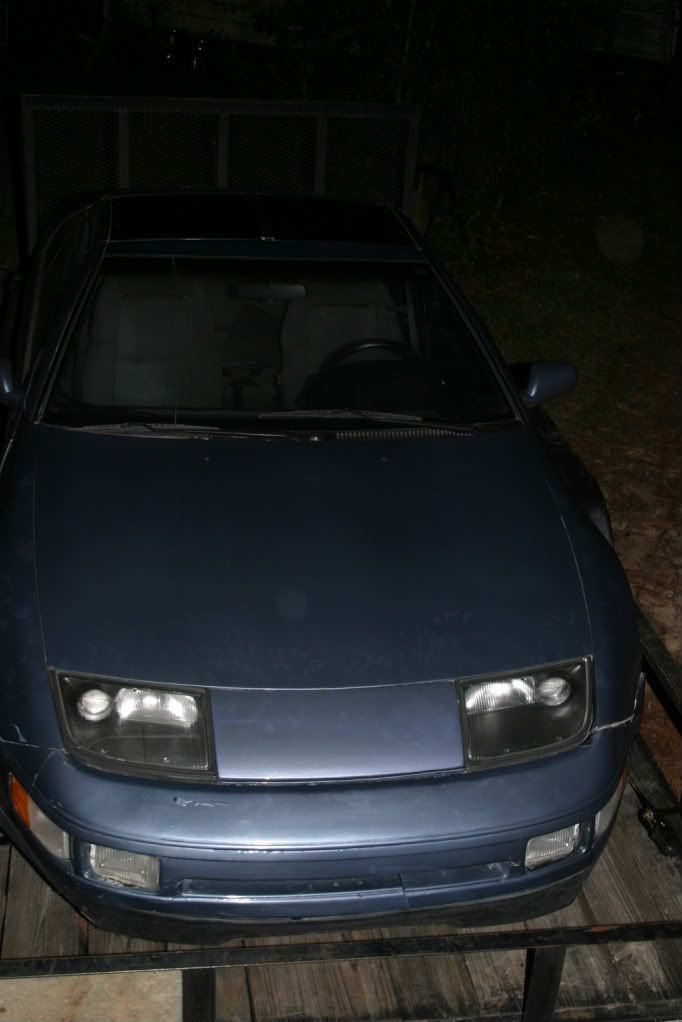 Here she is unloaded at the house, I just rolled it off in the brush, almost hitting a stump and the cast iron cauldron. Oh yeah, she doesn't start either. Guy I bought her from said it was a bad clutch switch. I couldn't sleep, of course, so I jumped the switch over still wouldn't start.
oh, can't see here, but the right muffler has a huge hole in it, big enough to stick my arm in.